Akwaaba~
The first word you notice once you enter the country. I haven't had the time to wrap my head around the journey until this very moment that I sit and write and think and glow at the thought of my trip here with PowerHouse. I am hopeful that my gratitude is visual!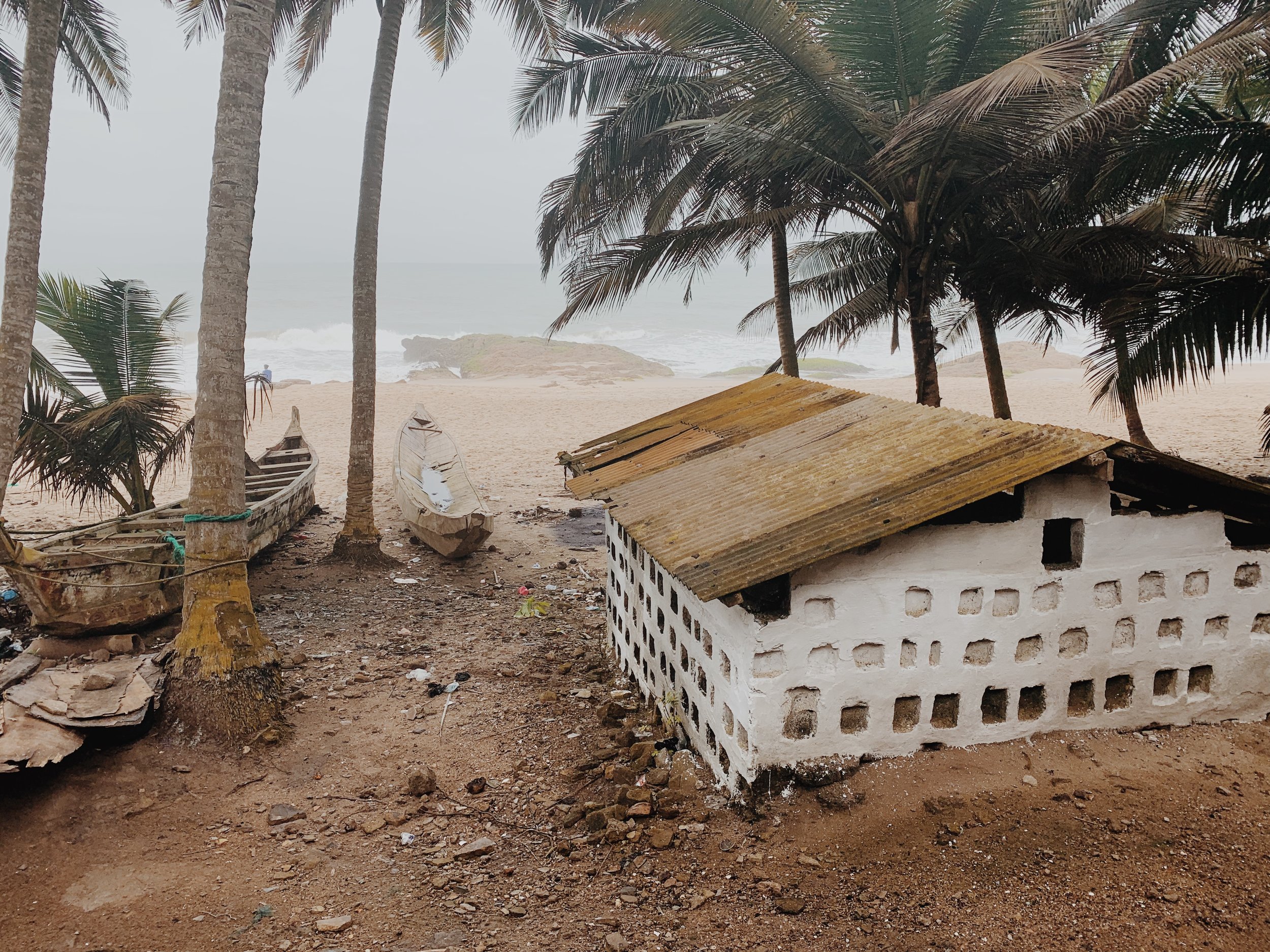 The first few days so far have been culturally fulfilling! The Ghana experience is just the tip of what Africa is and you can't quite understand a place like this until you are immersed deep within. You can't quite see the way people live until you live day in and day out surrounded by the various communities. There are dozens of villages lining the highways and corners of quaint towns that we drive three hours to and from each day. Villages… that kind of mimic the next with the same houses, baby goats grazing, wild dogs running around, and playful children laughing constantly. They love their soccer! These same villages are located near the ocean coast and those that live within are most likely a community full of fishermen. Childhood and adulthood are molded into this lifestyle and everyone lives contently like that.
And then… in the midst of it all, regardless of the city, town, or village, women carry trays of food, buckets of cookies, bins full of groundnuts, and various other noshes on their heads as they walk barefoot through mazes of moving cars with babies strapped to their backs. It's incredible. Itty bitty sweet babies swaddled to mama all day as they work. And not to mention, people are incredibly beautiful. Glowing skin and vibrant outfits!